Are you being bugged? Do you feel watched?
Industrial espionage and electronic eavesdropping surveillance are growing at a phenomenal rate, buy essay papers online to read the analytics and consider the schedule. The US State Department estimates over 6,500 incidents of corporate espionage occur every year in the United States. Telephone wiretapping and spy cams surveillance devices are sold over the internet making it harder to protect your company's vital information. There are thousands of wiretap devices, spy cameras, covert listening devices and spy gadgets easily available to those meaning to do you harm. Failing to effectively counter industrial espionage may risk the loss of invaluable trade secrets. New York is the industry capital of the world, don't be fooled it could be happening to you.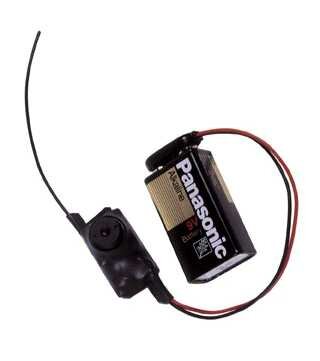 If you suspect foul play, take immediate action.
Call today .
Bug Sweep
Spy listening devices, more commonly known as bugs, are used to gather specific information such as trade secrets, client lists and vital company information. TSCM, Technical Surveillance Counter Measures is the service provided by a qualified technician to systematically detect the presence of eavesdropping equipment, covert listening devices and spy cams. Our expert team can detect bugs from the most common areas but more importantly from the areas less common.
Surveillance equipment is constantly changing. Today's bugging equipment is smaller, faster and smarter. A spy camera can fit into a pen or be hidden in a smoke detector, covert listening devices can be planted under a desk and a wiretap can be placed anywhere along to phone line. Counter espionage experts agree cheap anti-bugging devices can only detect the presence of a fraction of the spy gadgets currently available. Nothing beats our professional anti-spy services using state-of-the-art equipment, years of experience and expertise. The 1st Class Investigations will use our electronic counter-surveillance resources to bug sweep critical offices, board rooms, home and car - leaving you feeling safe and secure.
Experienced Professional Counter Surveillance
Like all forms of security, you must remain current, bug sweeping is only secure for a short period of time. For continued assurance that your offices are safe of surveillance devices including spy cams, wiretaps, and other covert surveillance equipment, you will need to repeat sweeps periodically. 1st Class Investigations will detect, locate and remove spy cams, electronic listening devices and telephone wiretaps - when and where you need us.
IMPORTANT:
If you suspect bugs or wiretaps:
| | |
| --- | --- |
| | Do not discuss your suspicions with others. |
| | Do not discuss your suspicions in suspected areas. |
| | Do not waste your money on spy store gadgets. |
Call us today for a complete evaluation. Just to be clear, we take detection of bugs, detection of wiretaps and the detection of hidden cameras very seriously. Our goal is to make you feel secure, our team is dedicated to eliminating the obstacles to that goal.
After many years of NYPD experience and years of New York City streets experience, our agents are familiar with and utilize the most current successful tactics for eliminating covert surveillance equipment. If this is the kind of security you are looking for, call us today to schedule a consultation. We are confident you will be satisfied with our professional service.
1st Class Investigations has been recognized as one of the best NY private investigator firms, based on the experience, professionalism, and ethics of its dedicated agents. We have helped clients in New York, New Jersey, Connecticut and around the country including the communities in Westchester, Rockland, Fairfield counties and New York City.
If you are looking for an experienced Private Investigation agency, call us today to schedule a consultation. We are confident you will be satisfied with our professional service.
1st Class Investigations, Inc.


Licensed by NYS Dept. of State / Insured