According to Law.com, harassment is the act of systematic and/or continued unwanted and annoying actions of one party or a group, including threats and demands. The purposes may vary, including racial prejudice, personal malice, an attempt to force someone to quit a job or grant sexual favors, apply illegal pressure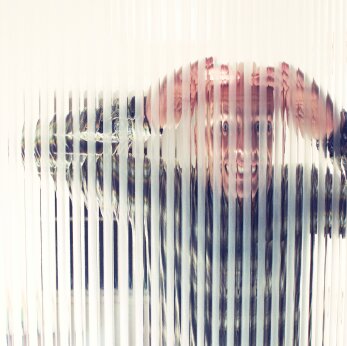 to collect a bill or merely gain sadistic pleasure from making someone anxious or fearful. Such activities may be the basis for a lawsuit if due to discrimination based on race or sex, a violation on the statutory limitations on collection agencies, involve revenge by an ex-spouse, or be shown to be a form of blackmail.
If you are engaged in research on the topic of "Harrasment", it doesn't matter what field — in home or in job — you will find the materials on this site useful, as well as auxiliary resources such as rewriting services. If you experience harassment, read the recommendations below.

Are you being harassed? Did you know you are protected by harassment laws? And you may require harassment lawyer if you fall into one of the following categories: bullying, psychological harassment, racial harassment, religious harassment, sexual harassment, stalking, mobbing, hazing, backlash, or police harassment. 1st Class Investigations will help you gather the evidence you need to evaluate, investigate, resolve the situation and make the harassment stop. We can HELP!

Physical evidence of harassment
.
During the first few meetings with your new attorney, you will be asked a multitude of questions. In addition to talking to your attorney about your claim, you will also need to show your attorney documents relating to your claim. It is absolutely essential that you provide your attorney with any physical evidence you have of harassment.
We have found, it is helpful to keep a written record of any repeated incidents of discrimination or harassment they experience. The log entry could include information such as the date, time, and location of the discrimination or harassment, in addition to a brief description of the offensive or illegal act and the names of any witnesses present. No matter how upsetting you may find a piece of evidence of discrimination or harassment, it is important that you keep it. It may be one of the best ways to prove your case.

If you feel that you are a target of harassment:
1. Object to the behavior
2. Keep a record that includes the actions as well as the dates
3. Consider retaining a harassment lawyer
4. Call 1st Class Investigations to help you gather evidence.
5. Report the behavior to the police as advised by your attorney.
Types of Harassment we can help you solve
Stalking - the obsessive behavior of following, observing, or contacting of another person, or the obsessive attempt to engage in any of these activities.
Sexual Harassment - the unwelcome attention of a sexual nature.
Racial Harassment – the act of deliberately provoking hatred of a person based on race, ethnic or national origin racial group, distributing racist material to the public, making inflammatory public speeches, creating racist websites on the Internet.
Religious Harassment - the unwanted behavior based on religious beliefs or practices.
Disability Harassment - the unwanted behavior based on disability, impairment or additional need.
Sexual Orientation Harassment - the unwanted behavior based on known or presumed sexual orientation.
Cases of Physical Assault - the threat or attempt to strike another, whether successful or not, provided the target is aware of the danger. Physical assault is a criminal offence and if you have been attacked, it is important that you seek help immediately.
Our agents are thorough, discreet and respectful of your dilemma.
1st Class Investigations has been recognized as one of the best NY private investigator firms, based on the experience, professionalism, and ethics of its dedicated agents. We have helped clients in New York, New Jersey, Connecticut and around the country including the communities in Westchester, Rockland, Fairfield counties and New York City.
If you are looking for an experienced Private Investigation agency, call us today to schedule a consultation. We are confident you will be satisfied with our professional service.
1st Class Investigations, Inc.


Licensed by NYS Dept. of State / Insured